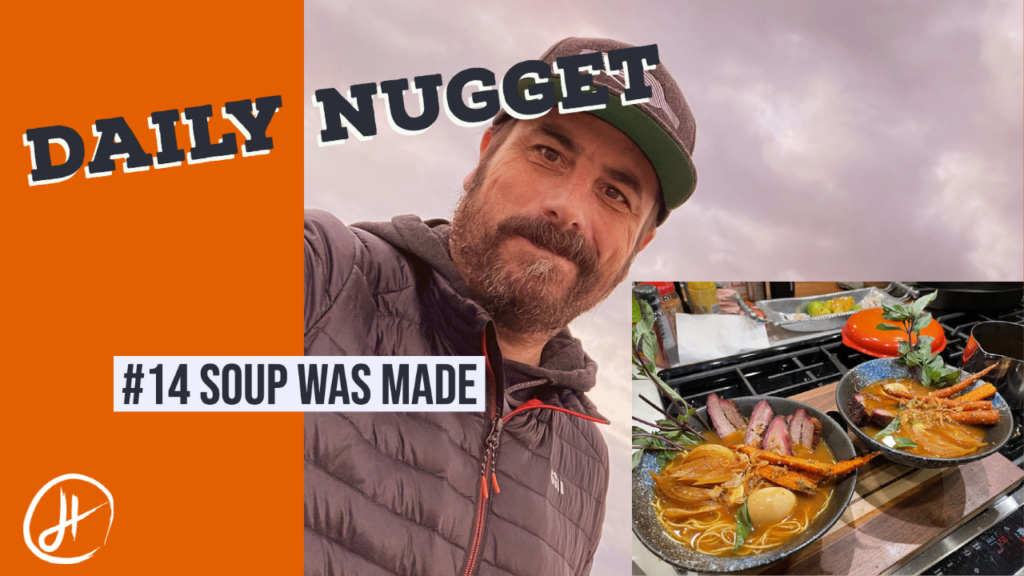 On today's Daily Nugget, I reflect on the soup I made last night. Here are 5 tips I learned:
1 – Smoke the brisket until it can be broken apart with the chopsticks.
2 – Cook the stock and the sweet onions alongside the brisket for a rich smokey broth.
3 – Roast the carrots during the final hour of smoking the brisket.
4 – Marinate the soft boiled eggs in shoyu and sake for at least 4 hours preferably overnight
5 – Use Thai Basil there is nothing like the sweet, basily flavor it gives the soup.