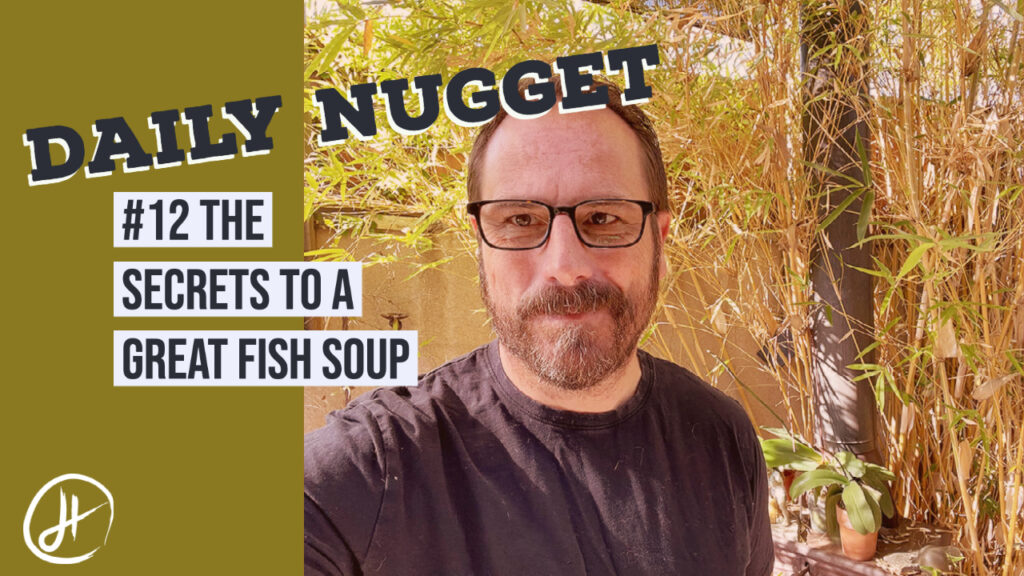 On today's Daily Nugget I reflect upon what it takes to make a great fish soup.
#1 – Use a neutral-tasting firm fish like Alaska Cod
#2 – Sautée the onions with one strip of bacon cut into 1-inch pieces. Subtlety is the key here. Resist the temptation to use more than one strip.
#3 – Remove the skin from the tomato before dicing.
#4 – Use a wine that is high in acid like a Bordeaux Blanc. Stay away from the oak.
#5 – Use quality shellfish stock. I use a paella stock.
#6 – Add the fish in the last 5 minutes cover the pot, simmer, and do not stir.